You're Invited! 2017 Alfa Romeo Giulia Launch Party Feb. 24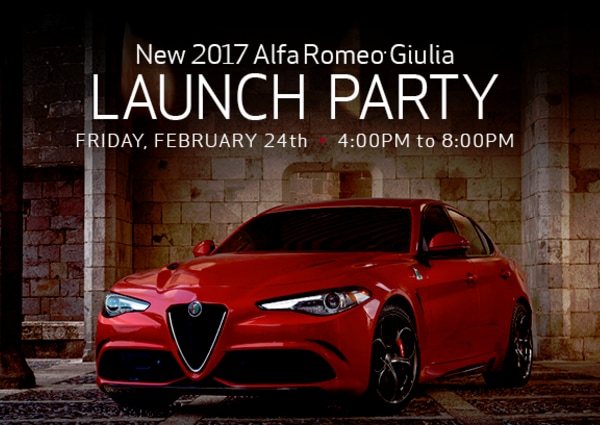 Alfa Romeo of Scottsdale is proud to invite you and a guest to our upcoming launch of the 2017 Alfa Romeo Giulia.

Our launch party will be the official introduction of the Giulia to our Scottsdale-area customers, who have been anxiously awaiting the sports carís arrival. Click inside to find out how you can RSVP to this excellent luxury car event in Scottsdale!